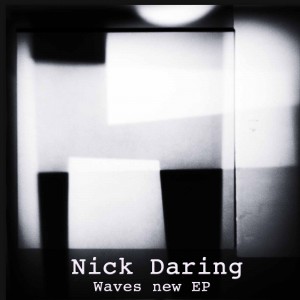 Safari Numerique presents
Nick Daring is back on Safari Numerique with a killer ep. From Deep to Techno and with quality all around. We are really happy to have him on board once again.
Feedbacks :
2000 and One - once upon a time for me, thx – Tiefschwarz –  great release! – Karotte - once upon a time is a nice one for me. – Dj Sneak- once upon a time this is good – Magda – Download for Magda – Richie Hawtin – downloaded for r hawtin – Alexi Delano - Thank you!! Will play! – DJ T.  – will download. thank you for good music! – Gareth Whitehead - once upon a time is really good! – Claude VonStroke – DL for VonStroke – Luciano Esse - Great Ep from Nick!! Hill CHoice is my pick!! – Mirco Violi - great tracks.play for sure. – Scanmode – wohooo!!! Amnesic Blue is my fav here! totally raw!-  Silicone Soul - Hill Choice is a lovely track – nice set opener and Amnesic Blue is great for when things get a bit more "tech" … Merci x – Terrence - Super ep really into : Once upon a time Hill choice – Steve Lawler – downloaded for steve lawler  – And.id - great record! Thx – Gwenhael Louise – HEAVY ! Once Upon A Time only for me. thx for sending.

– Alexi Delano – Thank you!! Will play! – Master-H – Nice like these trax – Marcin Czubala – Amnesic Blue, nice one – F.E.X – cool one – Rub-n-tug – Awesome. – Gel Abril – nice music in here! – Cristian Viviano – Amnesic Blue is a killer tune!! full support – Ingo Boss – downloaded for Sven Väth best regards from Cocoon *
MEDIAS :

Tsugi - : cool ep tx – djmag italy – dj mag italia – DocePulgadas RadioShow – Web Magazine -  Amazing stuff! Full Support.
Nick Daring – Waves New EP (SAFNUM032)
1 – Amnesic Blue
2 – Once Upon A Time
3 – Hill Choice