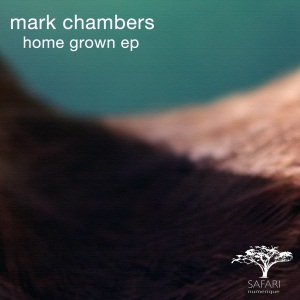 Mark Chambers has always found sanctuary in the corners of his mind, for in the corners you will find your true nature and true creative being. His mission is to free people from the confines of the music they are accustomed with and make them really think about what they are listening to and at the same time get the floor pump-in." I just play records that move me and let others worry about what it is called. A good DJ makes a techno fan think he heard techno that night and a house head think he heard house." In my opinion, a good DJ makes everyone leave the club thinking he played a different sound."
Born in Darlington England with a mix culture (British/Saudi) and raised up in the Middle East this 28 year old is up and coming. Mark has recently relocated to London for new inspiration and to give him access to new places to play. As he continues to tour around the world, his following is growing steadily. even more to his job description of DJ/Producer, He started producing in 2006 Whether crafting perc-y, not-quite-dancefloor techno, or rumbling digital house ,Mark continually strives to create music that honors the past beyond empty tribute or cultural appropriation, by infusing the digital tools of the presen with a little of the magic known as human imperfection.
After his last success on Leftroom alongside with Inxec, we are really happy to present you Mark Chambers for his last EP on Safari Numerique. A real nice deep & class Ep with 2 strong remixes from Eric Volta & Doubtingthomas.
SAFNUM011 : Mark Chambers – Home Grown EP
1 – Space
2 – S16
3 – Double Berry
4 – Well Well
5 – Well Well (Eric Volta's Detroit Garage mix)
6 – Well Well (Doubtingthomas remix)
Out on digital June 27th
LISTEN & BUY : Mark Chambers – Home Grown EP (incl Eric Volta & Doubtingthomas remixes)
DJS FEEDBACK
Deep garage house music in it's true form Simply beautifull and so deeeeeeep Full support of course (radio & clubs) Laurent Garnier space is super nice Anthony Collins really nice tracks here! I'm into Space and the original of Well Well. nice one. Jimpster nice tracks Federico Molinari good stuff Okain Great ep all together, will chart and play Cesare vs Disorder Well Well Original is the one for us System Of Survival all good here support! Gel Abril nice tunes Butane Strong EP from mark Chambers S16 its so nice ! Yakine An amazing ep from Mark,,so mamy cuts to choice from here,,full support! Miss Jools like eric's summery mix. nice! Eric Davenport space and s16 are nice Someone Else S16 is the one for me… Master H Pretty classy ! The Eric Volta remix works great ! Tim Paris Space is 5/5 Audiofly very cool Justin Harris realy nice trax..originals are my favs Varoslav Stunning package – will support throughout!! Diesel