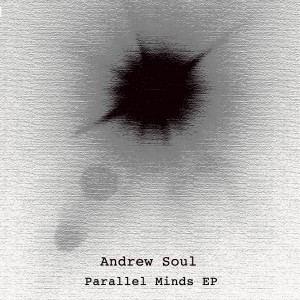 Safari Numerique presents Andrew Soul –  Parallel Minds EP +  inculded David Laebij Remix. Don't miss it !
Out Now on Beatport Monday, out all digital 17th December
DJS Feedbacks:
Andrade : Distorted Fables original mix for me here, cool track!  – And.id  : unknown vibes is my fav here.. thnks – Anthony Collins: nice ep – Alland Byallo : Into it! I love No Way and the Acid mix of XTOC. Bombs! – Antonio De Angelis : very nice ep i will play for shore thanks!!!. – Cesare vs Disorder : very good ep.will play.thanks –  Dani Casarano : david labeij mix is very nice – Dave Vega (Robert Johnson) : always quality on safari… nice one… no way seems the way for me here, but hard to tell… – D'julz : im into david labeij remix , quality deepness but still fat – F.E.X : cool release, into david labeij rmx, will play this tonight :)) Franck Roger : acid mix for me thxx – Gareth Whitehead : Excellent ep. No way is the stand out track for me!!! – Gel Abril: nice remix also originals are quality tnx – Grego G : Very class ep,beautiful………..thanx – Gwenhael Louise (space break) : Nice Release ! Massive production… Distorted Fables yeahhhh for me. Thx for sending bro. – Idriss D (Memento) : complete ep for me!!! – Justin Harris : nice package – David Labeij's mix is pretty awesome too.. thanks – Laurent Garnier : Looove the funkyness of NO WAY -will play – Luciano Esse : Nice EP! SUpport!! – Martin Landsky : wow…full ep is outstanding…great music, phat grooves and excellent vibes throughout… ma favourite is now way but all tracks are top notch..Full Support…. – Mark Chambers : Really Nice EP all the tracks a great here will be giving them a test my fav would be Unknown Vibes and No Way Thanks – Master-H/KOMPLEX DE DEEP : Great release really into Noway and XTOC both mixes….But i must say that "Distorted" is so pretty:) Thanx for sharing! – Nicole Moudaber – diggin ! – Raresh : nice release . thanks – Rainer Serrat : great ep.will play for sure some of this stuff! – Re-UP : Great release on Safari!!!all tracks has a big personality"No Way" and David remix of "Distorted Fables" are my picks thanks for the music –  Shinedoe – Nice Ep, I also like David Labeij's remix! – Simone Gatto : Ver solid package here, No Way and XTOC Original are my picks! Thank you!  – Someone Else : david's rmx – Tim Paris – No Way I'm loving this one ! Etc…  Early Supported by : Nima Gorji, Richie Hawtin, Steve Lawler, Claude Vonstroke, Magda etc…
MEDIAS :
Djmag spain (Scanmode) : nice ep! full support! – Debug : considering for review – Tsugi : ncie ep tx – RA – thanks – DocePulgadas RadioShow : Loving the oldschool sound tracks here. Support!
SAFNUM024 : Andrew Soul –  Parallel Minds EP + David Laebij Remix 
1 – No Way
2 – XTOC Original
3 – XTOC Acid Mix
4 – Distorted Fables
5 – Distorted Fables Remix By David Labeij